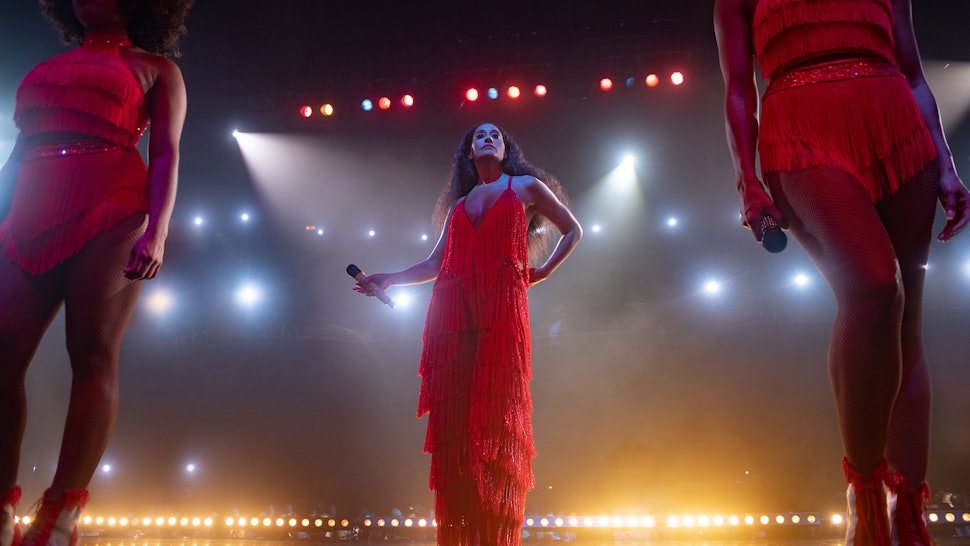 I took some much needed time to recharge and spend some time doing something that I love to do- watch a movie, and if you read my post from last week, then you know I watched Tracee Ellis Ross's new movie The High Note.
First off let me start by telling you that The High Note really is a feel-good movie. It's funny, it's cute, and while it is a little too predictable, I thoroughly enjoyed watching Tracee Ellis Ross as Grace Davis. Now, I am not the one to spoil movies for people, so that's pretty much all I'm going to say about the movie, but I will, in true "Tamara Style", share with you the lessons one will learn from watching this super cute comedy starring my favorite girlfriend.
Lessons from Grace
(and Maggie, and Jack)
You can reinvent yourself anytime you want to. It doesn't matter if others think you have reached your limit, you are the one who defines your endgame, not anyone else.
You have to be open to criticism and be willing to change.
Not everyone is out to get you. When you have been hurt, it is easy to become guarded in order to protect your heart, but there comes a time when you have to recognize that some people are actually for you.
You need someone to believe in you in order to believe in yourself.
Reconciling and coming to terms with your past mistakes and actions really helps with the healing process.
You have to stop self-sabotaging. Everyone experiences fear, and to understand how fear paralyzes us and keeps us from growing is how we start to move past it.
There are people who want to protect you, and it isn't because they don't think you can protect yourself, it's just that they don't want you to ever experience hurt or pain.
Music has healing powers, and sometimes really is the best medicine.
The High Note soundtrack is great. Kelvin Harrison, Jr. is a great singer, and I am going to have to stalk him now, lol. Back to the movie. Overall, I really enjoyed The High Note, I just wanted it to be more developed, but there's only so much you can accomplish in under two hours. Either way, I would call it a success because I laughed, I cried, and I grew, and that's what a good movie does, it makes you feel good. Y'all should check it out.
Until Next Media Monday, y'all stay safe and try to look for the best in people.
Much love, Tamara