Just when I thought that I couldn't love Target anymore, they went and gave me just one more reason! And this time it's the Cat & Jack baby box. True, I'm a sucker for anything from Target, and I'm pretty sure even Target knows this by now, so naturally when I saw this neat little outfit box, I had to have one for my little boy!
Finding cute clothes for boys is a task. They just don't make cute affordable clothes for little boys like they do for little girls, so I when I see something I like, I don't hesitate, I buy.  That's why this Cat & Jack outfit box subscription, unlike others, aligns more with my lifestyle: working Mom with limited funds to spend on cute and quality kid's clothes. Clothes that my little guy will wear to daycare or church and look like the sweet little thing that he is.
So with the box being a reasonable $40, I jumped right on it! Plus, I knew that if I didn't order one, I wouldn't  be able to rest until I knew what the box included. Without hesitation, I added to my shopping cart and checked out.
My little dude is a little over a year, so I went for the 18 month box, and here's what it included:
2- Bodysuits
1- 2pc outfit
2- prs. of little joggers
1- Short sleeve romper
2- packs of Pampers Sensitive Wipes
Plus a surprise: 2 packs of Pampers Sensitive Wipes and 20% off coupon on a future purchase.
And I got all this for forty bucks!
I only ordered the one-time box mainly because I wasn't sure I was going to love every item, but now that I see what all is included, I'm kicking myself because I should have gotten the subscription! But I'm definitely going to be ordering again. I might even have my husband tell his mom about it so she can (fingers crossed) buy us the subscription. She loves shopping for her grandbabies, and the convenience and cuteness of the box, just makes sense! And I for one, will love to seeing what the team has curated especially for my chunky toddler!
See for yourself why I'm so giddy over this Cat & Jack Baby Outfit Box. I can only imagine the cuteness that's included in a girl box.
Aww, a little puppy Bullseye sticker…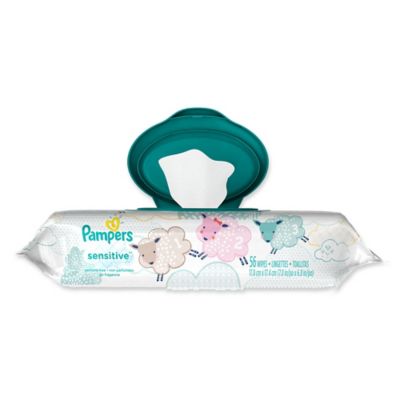 Every piece is perfect for toddler playtimes and naptimes! Maintaining these items is super easy too, just throw them in the wash with like colors, dry them, and style your little one! But to sweeten the deal, Cat and Jack guarantees their products for a whole year as long as you keep the receipt.  Talk about an irresistible offer! It's the absolute perfect gift for anyone who's expecting or for any little boy or girl from 0-24 months. In fact, I'm a little disappointed that Target didn't think of it sooner!
I can't wait to see what the next box will bring!