Buying the next "it" handbag is a serious matter. It is a purchase that cannot be made on a whim; it must be well considered and well researched. It is a big deal. Why? Because the handbag makes a statement about the woman carrying it. It is an extension of her. She and the bag are one.

With that said, deciding which handbag to buy is not a task for the faint of heart. Why so arduous a task? Why such frustration? Well, it all stems from the many factors that are to be considered when committing to a new handbag. Let's see, first there is the color, the size, and the material type. Then there is the brand, the type of bag, and let's not forget, the desired purpose for the bag. Basically, when it comes right down to it, purchasing a new handbag is just as important as purchasing a car. Women want to know how many miles they can get out of their handbag, and if their handbag will turn heads and leave mouths agape. For me the many factors and numerous options have caused me great strife. So much strife that I found myself looking for someone, anyone, to end my suffering, or at least to provide me with some guidance on where I should begin because really, all I want is a quality handbag that is functional, stylish, and affordable (is that unreasonable?). I'm sure you all can understand my dilemma.
A plethora of choices that make the search just a bit overwhelming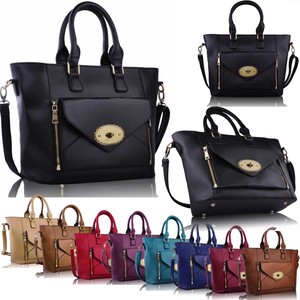 Online searches were very helpful, but after much searching,
I still was unable to fully decide on my new "arm candy"
; however,
the hunt for my new handbag was not in vain. Fortunately, I learned quite a bit about my handbag preference: 1. I am a minimalist (less is more), 2. I have a mental spending limit not to exceed no matter how "it" the bag actually is, 3. I care more about quality than trendy (big surprise), 4. I am a lover of a tote-satchel combo handbag and shoppers, and 5. I love cognac and gray. These are the
bags that have caught my eye (or at least styles I like).
Isabelle
I love this bag. It's got everything: style, affordability, and functionality.
So for right now, it's #1.

I like both of these bags as well, but I'm still trying to locate the gray MK. I'm afraid this one is no longer available. If that's the case, the cognac MK is runner up.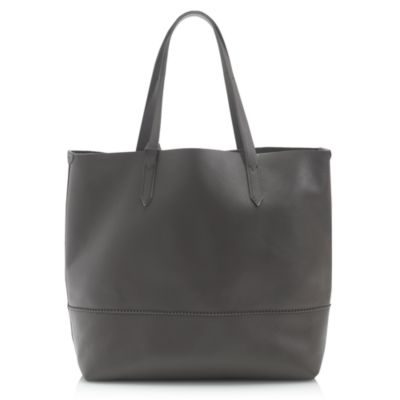 The Downing
This bag is a long-time favorite of mine. It's classic. It's beautiful. It's J. Crew.
Even though I feel a decision is near, your feedback is welcome. So tell me, which one do you like?
Besides don't leave me hanging too long because…